ISG Events
Learn. Share. Connect.
Delivering the latest research-based thought leadership from trusted ISG Advisors, leading industry experts and the practitioners who are rewriting what's possible.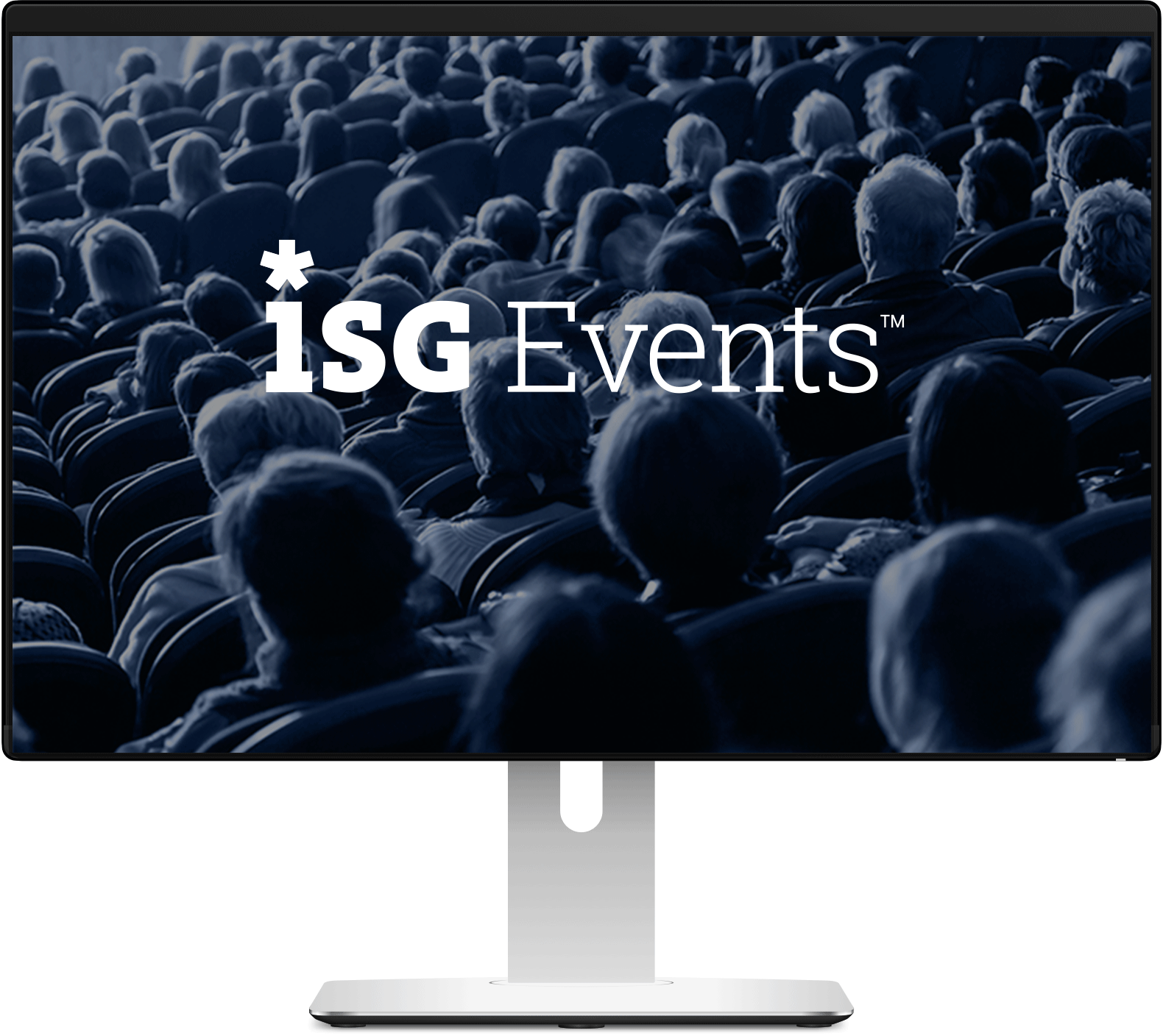 Featured Event
Digital Business Summit

November 1-3, 2023
Orlando, Florida
This must-attend event brings together a group of renowned experts and thought leaders to share their insights on digital transformation, data analytics, artificial intelligence, digital marketing, and cybersecurity. Through engaging presentations, interactive workshops, and networking opportunities, you will gain actionable knowledge and learn best practices to leverage emerging technologies and strategies to drive innovation, growth, and success.
About Our Events
ISG hosts a number of flagship events to fuel learning, sharing and connecting. Sessions are interspersed with strategic insights from ISG experts and industry thought leaders.
Whether it's in-person or virtual, ISG Events deliver an all-encompassing collaborative environment where innovation, strategic insights and hands-on sessions pair with cutting-edge technologies to keep ideas and innovation flowing.
Experience ISG Events
Our events offer objective insights, actionable guidance from experts, peer networking and solution provider assessments. Designed to deliver innovative yet practical ideas, join us for an unforgettable experience to help you and your organization achieve better performance against mission-critical priorities.
Hear from past ISG Events attendees
Who Attends
Our events bring together enterprise business and technology professionals, industry thought leaders, innovators and pioneers to explore the emerging technologies and strategies necessary to advance your enterprise.
Whether you work for a Fortune 500 company or a small company with a large vision, this is the event is for you!
Our attendees span numerous industries including Banking and Financial Services, Insurance, Healthcare, Life Sciences, Manufacturing, Energy and Utilities, and more. Our speakers and ISG Advisors demonstrate their cross-industry findings and experience in every session.
A Special Thank You to Our 2022 Multi-Event Partners