ISG Events
Learn. Share. Connect.
Delivering the latest research-based thought leadership from trusted ISG Advisors, leading industry experts and the practitioners who are rewriting what's possible.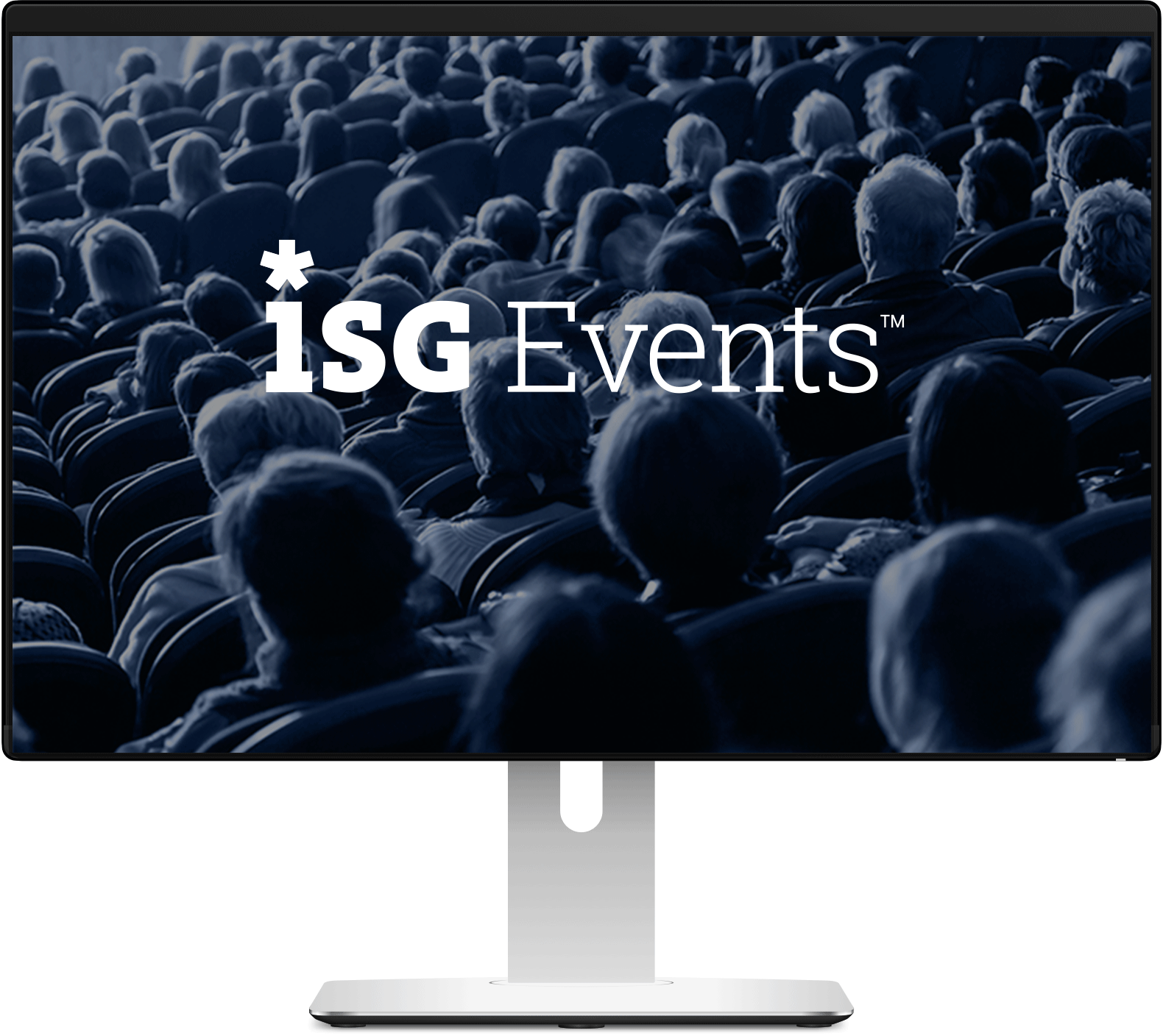 Featured Event
SourceIT

September 28-29, 2022
Westin Stonebriar Golf Resort & Spa, Dallas, TX
IT sourcing leaders still use cost savings and cost avoidance as primary goals. But focusing on cost savings may be catastrophic if it drives the wrong decisions and interferes with speed or capabilities.
Reimagining the role of sourcing may just be the most important thing you can do to prepare for your organization's digital future.
Sourcing Industry Conference

September 26-28, 2022
Westin Stonebriar Golf Resort & Spa, Dallas, TX
Recession may be coming. We've all navigated a disruptive landscape over the past 36 months, and thanks to that, we're better, faster and more equipped to take on the next hurdle. Returning for its 16th year, the Sourcing Industry Conference brings together ISG advisors and the service provider community to tackle this uncertain future together.
About Our Events
ISG hosts a number of flagship events to fuel learning, sharing and connecting. Sessions are interspersed with strategic insights from ISG experts and industry thought leaders.
Whether it's in-person or virtual, ISG Events deliver an all-encompassing collaborative environment where innovation, strategic insights and hands-on sessions with cutting-edge technologies keep ideas and innovation flowing.
A Special Thank You to Our 2022 Multi-Event Partners