Remote work is nothing new, but the desired quality of experience is.
Remote work is nothing new, but there are significant differences between pre- and post-pandemic remote work. One big difference is that we now care about the quality of the experience our employees are having when they collaborate.
While the corporate culture knew what was feasible and what was not feasible two years ago, the pandemic required us to rethink (digital) collaboration in terms of user-centricity and technology adoption. Hybrid work, therefore, means bringing onsite and remote workers together and providing a quality of experience that is inclusive.
In the end, it is not about technical functionality (i.e., using the same tools), it is about creating the "feeling" of collaborating onsite.
One important outcome is that we set the quality of in-office collaboration – not the technological functionality – as a benchmark for remote collaboration.
Hybrid work is here to stay and is far more than a technological challenge.
With hybrid work, we are now putting people at the center and, in a way, decoupling work – and even digital work – from a particular (work) place. Therefore, understanding and focusing on the (digital) work state becomes a bigger priority than understanding and focusing on the place of work.
Corporate back-to-office programs are learning the hard way. Back-to-office is not "rethinking work." Rethinking (digital) work starts with understanding how to transform corporate culture to embrace digitization at its core. That, in turn, is a huge undertaking, and it begins with having an employee-centric mindset.
The office as a social anchor
Still, the office remains essential as a social anchor that connects employees to the corporate culture. Hence, back-to-office programs should focus on facilitating human moments, and with hybrid work, office design also must connect co-located and distributed work.
Managing the "digital work state" starts with a cultural shift toward employee centricity
Covid has made it clear how much corporate culture determines the use of technology. From that perspective, it's pretty obvious that the future of work starts with putting your employees at the center. Understand what they really need, and give them the tools and solutions they will love.
Employee centricity also requires caring for the quality of the experience at the intersection of workplace activity, work mode, technology, place and environment. It makes a difference if you need to focus on an important review in an open office or at your personal desk at home. This is what can be called the (digital) work-state experience, and it is the quality of this experience that will make your employees perceive their workplace as a place of caring, meaning and fulfillment.
What workplace leaders should ask their people in 2022
The more place and work become disconnected, the more you need to prevent your employees from becoming disconnected from your business. If you want your employees to become digital nomads, some of them will, and the first thing they may discover is that it's the workplace activity rather than the company that drives them. They were the first that discovered that productivity is a state, not a place.
That can be a dilemma. Analysts say that up to 40% of people forced to return to the office will rethink their assignment, and over 70% will demand remote working. If you force people back to the office, you will lose them. If you don't keep them connected to your corporate culture, you will likely lose them, too.
What is the social glue that is strong enough to keep people engaged in virtual environments? Indeed, one response is an empathic mindset that embraces "trusting and serving." You can start by adding two simple questions to your leadership toolbox: 1) how happy are you with the tools and services we provide? And 2) How are you?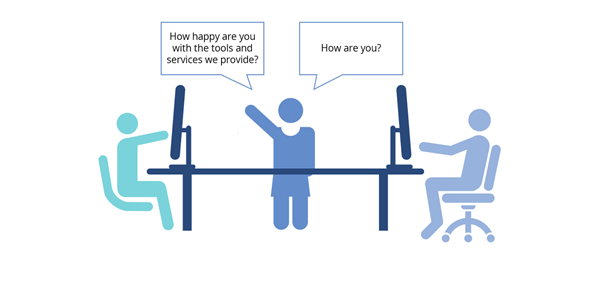 Figure 1: Two Questions to Help You Accelerate Your Hybrid Work Strategy
Question #1: How happy are you with the tools and services we provide?
With frameworks like ITIL 4, we see outcome-related or value-based approaches to IT services and IT service management (ITSM). Value-based approaches go beyond an agreed-upon level of output to ensure the right quality of experience. Having first done the "right things" with ITSM, the next step is to do the "right things" from an employee experience point of view.
It's in this context that people refer to the watermelon analogy. Here's an example: a user with a defective computer requires a call-back. According to the SLA, the user should be called three times, which the service desk does, without reaching the user. This means the SLA is green on the outside but, since the device is still defective, it's red on the inside like a watermelon.
To address this challenge, the service desk must transform into an employee experience support organization, which starts with not only agreeing on the service level but also agreeing on the required quality of experience.
ISG ranks experience level agreements (XLA) as #2 out of the 10 top predictions for technology and managed services in the workplace for 2022.
For hybrid work to be sustainable, it is important to understand the digital workplace as a state rather than a result. Therefore, managing digital work state experience becomes a necessity throughout the entire employee lifecycle.
Question #2: How are you?
The second question a workplace leader should ask is quite simple. An honest and empathetic "How are you?" is the best starting point for staying connected. But it's not as simple as it sounds! It has a cultural dimension that starts with psychological safety and an honest and respectful openness to learn about the employee's well-being, far beyond the usual empty phrases.
Let's add some IT to support to this effort. With XLAs, we can change the perspective and look at IT services through the user's eye. To ask "How are you?" from a digital work-state point of view means connecting HR and IT to provide solutions for employee well-being that embrace digital and hybrid.
Employee well-being platforms are being ranked as one of the HR tech trends of 2021 and beyond, and from an employee-centric perspective, that makes perfect sense. As a workplace leader, you'll have a hard time caring for your employees' mental health if they work in a remote setting. Employee well-being platforms also help prevent burnout and depression and reduce absenteeism and turnover. A technology-enabled "how are you?" will help you understand where your people actually are, not where you think they should be.

Figure 2: How to Support Hybrid-enabled Digital Work In 2022
Contact us to learn more.