Enterprise outsourcing for standalone workplace services has been on a steady decline for the last few quarters. These services are increasingly bundled with broader IT infrastructure or digital business transformation initiatives. There are three primary reasons for this shift:
Strong focus on employee experience (EX): Enterprise workplace technology leaders can no longer focus only on providing devices and applications to end users. They need to ensure that EX with these technologies remains high. They also must maintain a seamless and uninterrupted experience for a workforce that may be working in a hybrid or remote mode. Traditional SLAs are no longer adequate to gauge the impact of a technology experience on end users, therefore, there is a strong focus on eXperience level agreements (XLAs). XLAs can focus on either technology or on providing broad-level business outcomes.
Increasing scope of workplace technologies: Workplace software and hardware solutions are no longer confined to end-user devices and peripherals; they now include applications that define the "future of work." For example, Microsoft Teams is no longer seen as only a team collaboration/communications platform, as its integration with other business functions can create new process workflows. At the same time, each industry has its own set of devices and applications that can influence EX. For example, a focus on advanced medical equipment in the Healthcare industry and augmented/virtual reality devices in the Manufacturing industry can make or break EX.
Increasing vertical focus: The post-pandemic world and the subsequent Great Resignation have led global enterprises to rethink their business models and processes. The future of work is no longer defined by devices or physical offices but by the nature of work. Workplace services have historically been seen as a part of the horizontal offering within IT infrastructure management. However, with increasing focus on EX, workplace leaders can no longer consider these services in silos and need to have industry context. Even for traditional end-user computing services, such as virtual desktop infrastructure management, enterprises are seeking industry-specific expertise.
Measuring Experience as It Relates to Technology Performance
Global workplace leaders are facing the challenge of transforming themselves from "technology enablers" to "experience enhancers." To enhance EX with the changing scope of workplace technologies, leaders are expected to understand details at the business level. This expectation is influencing the way they work with managed workplace service providers.
According to the ISG Star of Excellence™ Voice of Customer (VoC) survey, clients are appreciating when managed service providers are able to understand their business and meet related objectives. The clients also express dissatisfaction when managed service providers are unable to suggest business process improvements and hire SMEs who understand their business. (Figure 1)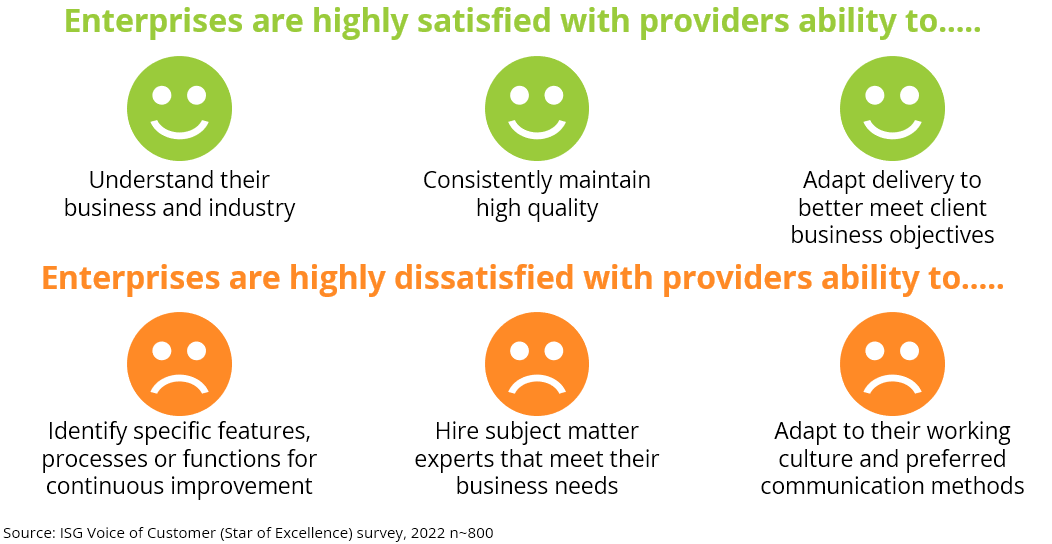 Figure 1: Clients like when workplace service providers understand their business
As a result, managed workplace services that focus on integrating, maintaining and supporting workplace technologies are now often a part of a broader digital business transformation project.
However, this does not suggest that the focus on traditional end-user computing services and IT infrastructure services is no longer relevant. Clients are still investing in managed end-user technology and service desk services that involve technology enablement, but they are now more interested in measuring experience as it relates to technology performance.
The current scope of managed workplace services can be categorized into four groups as shown in Figure 2. Within each group, specific services are either IT-focused or IT and business-focused. The EX scope of these services can be categorized to include either just the experience as it relates to the technology performance or the experience as it relates more broadly to digital transformation.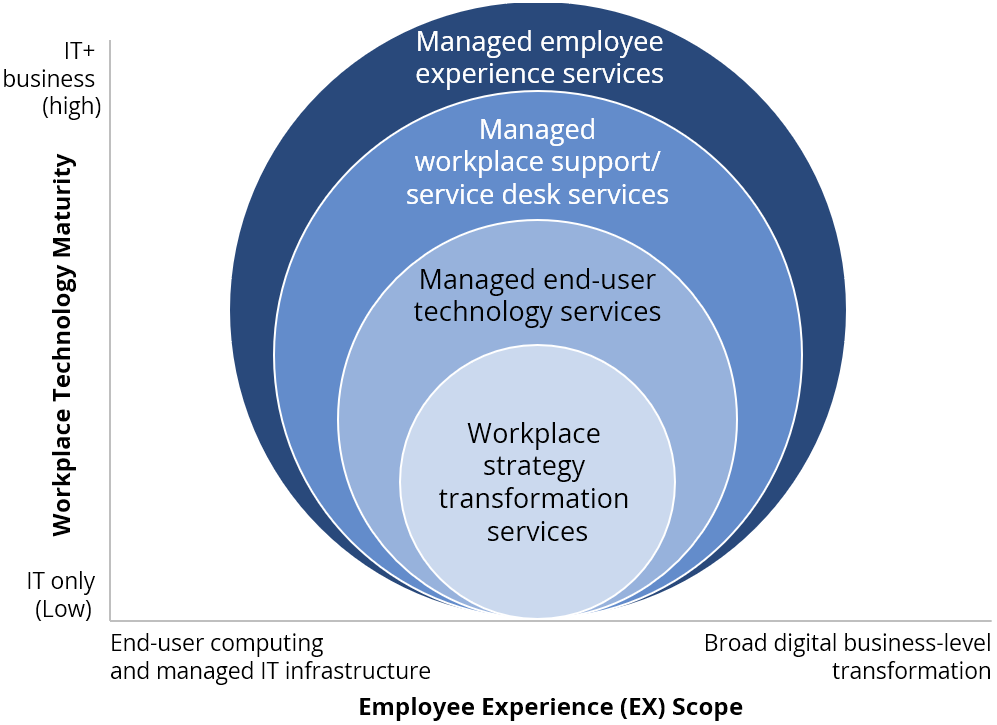 Figure 2: Future of Work: Evolved scope of managed workplace services
4 Kinds of Managed Workplace Services
Workplace strategy transformation services: This is an evolved form of digital workplace consulting and advisory services offered by global system integrators and managed service providers. Clients and providers that focus only on the technology aspect concentrate on the elementary persona segmentation of end users, while those that aim for business transformation-led EX focus on broader strategy areas such as ESG and CX-EX consulting.
Managed end-user technology services: These services are EX focused and are bread-and-butter services for traditional EUC service providers. For clients and providers focusing only on the technology aspect, these services aim for technology enablement in end-user devices and device management, with proactive issue resolution. While mobility support through cloud VDI or Desktop as a Service falls under IT, OpEx-oriented Device as a Service falls under the business. When the scope of EX broadens to widespread digital transformation, clients and providers leverage analytics to measure experience with both traditional and modern industry-specific devices. Providers can also measure carbon footprint reduction with these services.
Managed service desk and workplace support services: The workplace support services have greater influence on business processes – and thereby transformation – compared with EUC services. While traditional service desk support is still in demand, there is increasing interest in telemetry-based, analytics-led auto resolution and automation with non-voice channels. Providers with a broad business focus can provide Uberization of field support and genius bar/tech café services. When EX scope expands to business transformation, support services can leverage augmented/virtual reality and measure workplace support performance through analytics. Mature workplace technologies can provide role and business context for enhanced EX with user support.
Managed EX services: EX managed services can range from simple, modern operating system migration and automated ticket resolution to a modern digital employee experience (DEX). The XLAs signed by technology-focused providers are mainly about technology performance. With business transformation-focused EX, providers offer analytics on technology to determine business outcomes, such as enhanced digital dexterity. This also includes enhancing the employee experience of physical offices. XLAs signed by providers at this level are more focused on business outcomes. Although these services are intrinsically part of the managed services portfolio of all providers, the business functions involved in decision-making for such services are continuously evolving as more non-IT business leaders are involved.
A range of service providers excel in multiple services across the four described here. As industry-specific nuances and business-level differentiation drive workplace technology needs, workplace managed services continue to evolve. The upcoming ISG Provider Lens™ report(s) on Future of Work evaluates service providers for each of these categories in different countries, including the U.S., U.K., Germany, Brazil, Switzerland, Nordics, Singapore-Malaysia and Australia.
ISG helps companies assess and source fit-for-purpose workplace services. Contact us to find out how we can help.