Execute Organizational Change Management

As our clients undergo major business transformations, ISG helps them manage the risk associated with the crucial "people side" of change.
Learn more about our organizational change management.
Why You Should Use Organizational Change Management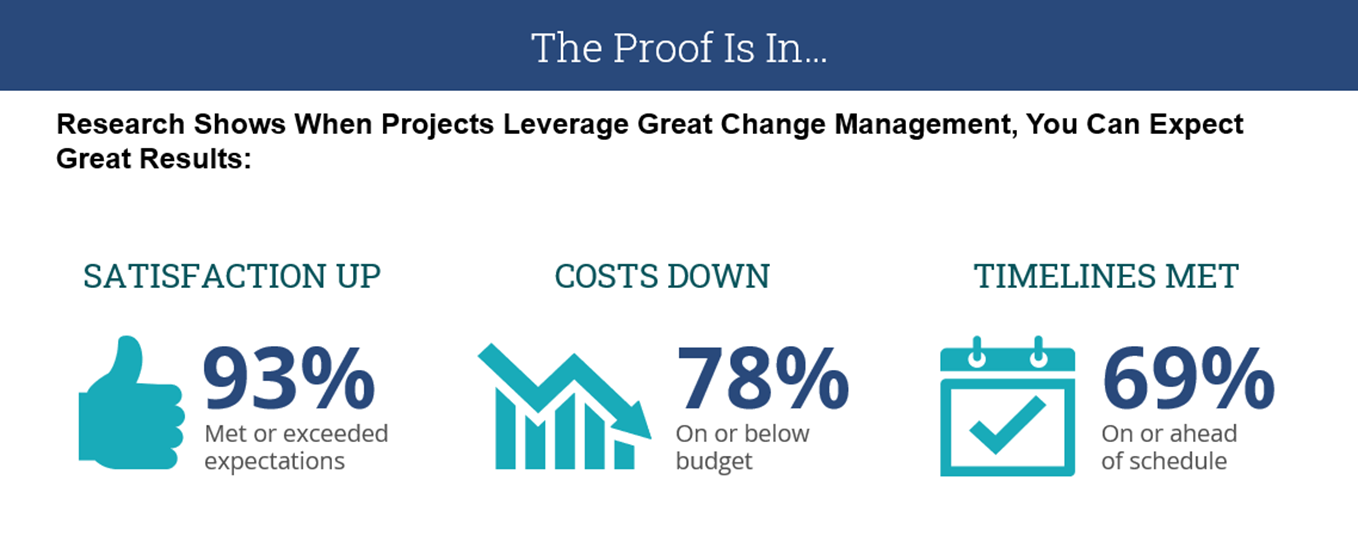 © 2020 Prosci, Inc. All rights reserved. Best Practices in Change Management - 11th edition
Getting It Done
Key activities for organizational change management can include:

Managing your OCM program and reporting
Determining your stakeholders and preparing them for change
Analyzing and mitigating the impacts of the changes
Creating a change agent network program, where peers help each other
Mapping your future-state processes and helping with role adoption
Performing CQ® change intelligence assessment and training
Enabling your activities with an optional digital OCM platform
Click below to learn about our related organizational change management solutions.