ISG InformX™ provides the performance data you need to evaluate cost, quality, and productivity – and to answer hard questions.
How are other organizations leveraging their IT assets?
How does your IT spend compare to your competitors?
Are you spending the right amount in the right places?
Is IT helping drive your digital business strategy?
Can you articulate the value IT brings to the business?
These questions require real answers. There's no time for abstractions.
ISG InformX™ Demo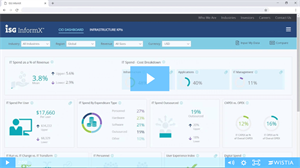 ISG InformX™ Webinar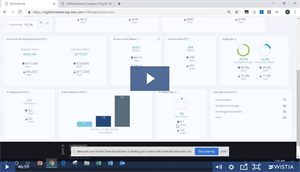 With ISG InformX™, you can compare your IT performance and spending against industry norms. Users gain instant access to the world's largest repository of validated in-depth benchmarking data to quickly assess how they compare with industry peers in allocating IT spending in terms of people, infrastructure, and applications.
As a companion to ISG's traditional benchmarking and data offerings, it provides a new way to explore why you are different from your peers and what drives those differences.
Contact Us for a One-on-One Demo Today