New business value and outcomes are found hidden across the value chain. Digital threads are enabling these new outcomes by facilitating convergence in traditionally siloed value chains.
How are organizations extracting new value across their value chain? It's not by simply buying a new system, implementing a new technology or shifting labor.
The answer is by conceiving and developing seamless digital threads.
The Digital Thread Is Born
The digital thread concept was initially developed by the Aerospace industry in the mid-2000s to comply with regulations. Digital threads created data and information flows that satisfied the requirement to provide timely Aerospace product information.
Since its inception, other industries have observed the benefits and value of digital threads, most notably industries incl Automotive, Heavy Industrial, Manufacturing and MedTech.
What Is a Digital Thread?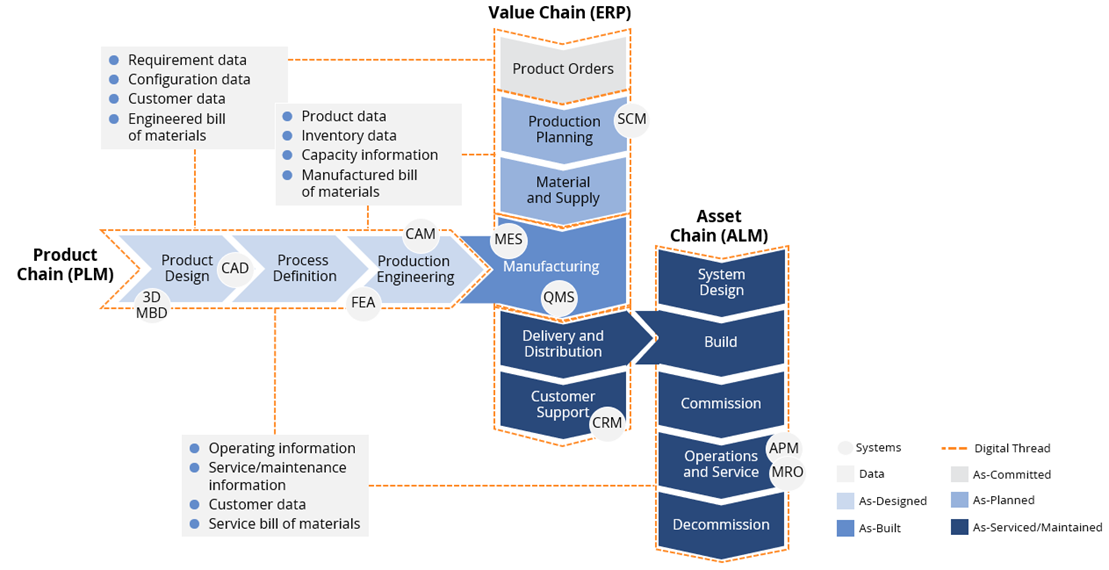 Figure 1: Digital Threads across the Value Chain
A digital thread is not a specific system, a unique technology or a particular data set.
We define a digital thread as the "stitching together" of key capabilities across the value chain to leverage key people, processes, data and systems to achieve specific outcomes.
Let's break down how digital threads are used.
Key Challenges of Connecting Your Value Chain
Traditionally, organizations have built value chains with independent and siloed decision centers. They spent time and effort to improve specific areas of the value chain, like in manufacturing, R&D or supply chain, which resulted in the "proof of concept economy" and struggled to scale. However, despite these efforts, the siloes and associated challenges persisted. Customer feedback was not acted on, aftermarket sales were missed and companies overspent on warranty claims. A value chain like this presents numerous points of failure and sub-optimal decision-making, resulting in inefficient processes and loss of potential.


Figure 2: Challenges across the Value Chain
How Digital Threads Address these Challenges
Simply put, digital threads allow for the use of downstream data and information to be used upstream and the use of upstream data and information to be used downstream. This creates value chain convergence and generates value and outcomes by leveraging different and cross-functional capabilities at various levels of the value chain.
Let's review some examples.
First, imagine you are an engineer designing a part. If you can leverage real-time customer feedback to improve your product design, you will directly improve customer satisfaction.

Figure 3: Digital Thread for Improved Customer Satisfaction
Next, imagine you are managing production inventory. If you could leverage real-time product changes to make better inventory decisions, you can directly reduce working capital.


Figure 4: Digital Thread for Reduced Working Capital
And finally, imagine you are managing product warranty. If you can leverage accurate production information, you can potentially better manage your warranty scope and reduce warranty claim impact.


Figure 5: Digital Thread for Reduction in Warranty
While these digital threads are conceptual, actual digital threads incorporate collaboration platforms, cognitive analytics (e.g., AI, machine learning), and modern technologies (e.g., IoT) into well-defined digital point solutions designed to deliver key outcomes.
Unlock a Goldmine of Value
Digital threads allow organizations to unlock business value that they never knew existed. Whether digital threads are external-facing (for customers) or internal-facing (for manufacturing), digital threads have the potential to generate value up and down the value chain.
Digital Threads Goldmine of Value


Figure 6: Digital Threads Goldmine of Value
What does this mean for enterprises and the technology and provider ecosystem? How do we envision a future connected state that embraces digital threads as not just technology adoption but business value creation across the value chain? This is a much talked-about topic but one that is still in its nascency. Organizations that invest in digital threads will set a referenceable baseline and take measureable steps ahead of their competition.
ISG works with Global 500 companies and beyond to boost enterprise value with winning solutions, services and research. ISG is the market leader in the deal advisory space for the technology service sector, advising over $15 billion annually in technical service transactions. Contact us for more information.