Thanks to IT service providers, enterprises have navigated a disruptive landscape over the past 36 months. Because of this, many providers are better, faster and more equipped to clear the next hurdle for their enterprise clients. Now, with recession fears looming, providers are working hard to lift their organizations to the next level — to not just survive but thrive.
Enterprises need to learn about how their providers are renewing their capabilities in the coming year.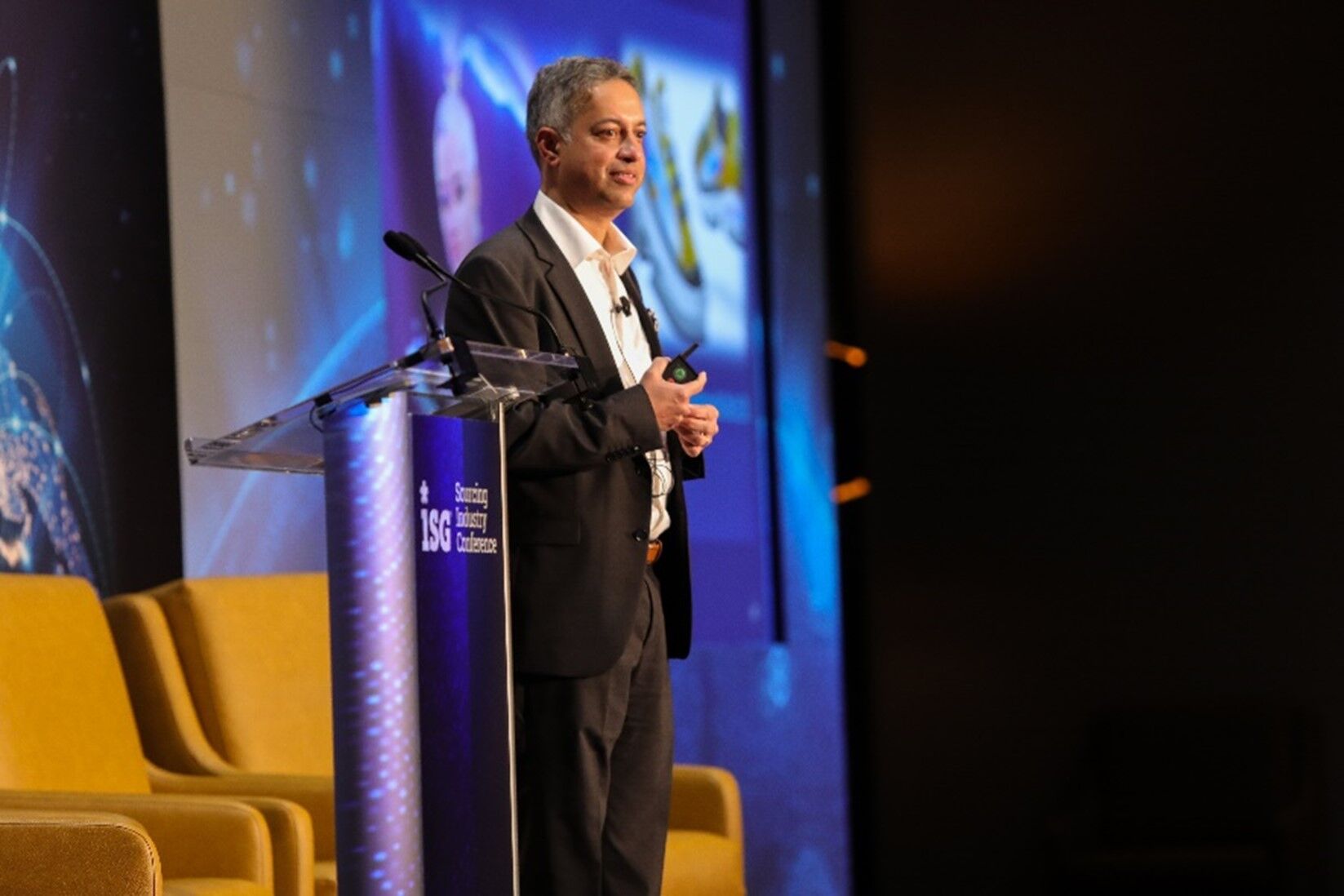 As I stepped out of ISG's 16th annual Sourcing Industry Conference (SIC), the longest-standing sourcing industry community, I was struck by five key takeaways that I believe will dominate the business technology landscape in 2023 and beyond.
Enterprise clients should know that buying patterns have changed and service providers have renewed their offerings based on these five trends:
The move to BPaaS: Business processing and technology are melting together with one influencing the other. It is becoming harder to draw boundaries around where one stops and the other starts. This is showing up in most providers' assets and accelerators, which are no longer tech assets but are now business outcome libraries and vertical XaaS offerings.
The rise of industry clouds: The conversation among providers has moved from ERP/ SaaS toward purpose-built hybrid software (buy for commodity, build for core) and product-as-a-service (PaaS) architectures for selected verticals. In particular, this includes Retail, Insurance, Utilities, Manufacturing and areas like direct-to-customer (D2C) e-commerce and servitization.
The rise of vertical domain expertise and niche providers with full-stack vertical expertise: Providers are choosing their battles in vertical segments and micro-segments within verticals, with some notable leaders establishing reputations within retail/CPG, critical infrastructure, high-tech and post-Unicorns startups.
The move to B2B subscription services: As many enterprises move toward annuity revenue streams, service providers are developing expertise in brand new tech stacks like revenue operations (RevOps), connected asset tracking and asset / fleet control towers.
Investments moving to IT-OT / digital engineering: Green tech, supply chain resilience, digital thread and other product lifecycle management (PLM)/IoT-related investments have given rise to a small, select group of digital engineering service providers. Platform players like telecoms and hyperscalers are also creating new substrates that go beyond the data center to conquer the rugged terrains and areas beyond carpeted floors.
In times of disruption, the relationships between enterprises and their business and technology providers become even more critical for success. Companies need a new set of strategies to recapture the value of ecosystems and take thoughtful steps to better weather the storm ahead.
Contact us today to talk about optimizing your sourcing ecosystem, upgrading your buying patterns and partner in these uncertain times.
We'll gather again in November in EMEA. You can join me there.
About the author
Prashant Kelker leads ISG's Digital Advisory Services and is the Chief Strategy Officer of ISG. He offers ISG's clients 21 years of experience in Technology Strategy & Management. He works with enterprises to shape their operating models for a digital journey and brings 25 years of expertise in all aspects of applications and platforms, from designing transformations through the whole sourcing lifecycle. Prashant's experience spans a range of industries, including Financial Services, Telecom and Media, Automotive and Utilities, and a range of geographies, including Europe, the Americas and India. Recently, he helped a Fortune 50 industrial manufacturing giant define its enterprise wide Digital Thread strategy. He has helped firms consolidate next-generation sourcing for applications, and execute digital transformations. His experience spans from leading core software product development to delivering IT services for application portfolios both onsite as well as offshore – which he combines this with digital trends to bring thought leadership to his engagements.