NASPO IT Research and Advisory Services

Inform your technology strategy and digital transformation with market insights and service provider comparisons.
Get easy access to IT and BPO provider intelligence on key technologies and trends – all powered by ISG's advisory experience and data-driven research.
Your ISG contact to take advantage of discounted NASPO rates:

John Zobel
Phone: (612) 868-1039 | Email: [email protected]

Who are we?
We're more than consultants: we help our clients achieve operational excellence so you can best serve your constituents and achieve your strategic goals. Everything we do is supported by our unparalleled data and practioner-led research.
40
studies in 2022, including 9 dedicated to public sector
25

+
years of public sector experience
98

%
of our clients recommend us
$

150

B+
advised since 2010
ISG serves state and local governments (including counties, cities) as well as higher education institutions.
Skip the costly, time-consuming competitive RFP - instead, get discounted rates from NASPO-certified vendor, ISG:
Your trusted partner for public sector research & advisory services.
Our Exclusive Offering for Public Sector
Our Master Services Agreement (MSA) through NASPO says:
You don't have to go through a lengthy request for proposals (RFP) process;
You receive discounted rates for our advisory service and research subscriptions; and
All 50 states in the U.S. are qualified to receive these discounted rates.
What roles benefit from our services?
IT roles
Procurement roles
Finance and accounting (F&A) roles
Operations roles
Research
Industry and Technology Reports
Pricing Benchmarks
Workplace and Customer Analytics
Thought Leader Event Series
Digital Advisory
Strategy and Sourcing
Operating Model Design and Execution
Transformation Design and Change Management
Digital Backbone
Supporting Platforms
Third-party Management
Data Analytics
Network Benchmarking
Risk Management and Governance
About Our Research Reports
Insightful intelligence of services/technology strengths and weaknesses with provider positions relative to market peers.
Provider Capability Intelligence
You need unbiased information to make the right sourcing decisions and optimize business value from your third-party contracts. Now you can ground your buying decisions in objective and balanced evaluations.
ISG Provider Lens™ reports evaluate independent vendors and providers across a range of capabilities by topic and region, not just one generic global report. Compare your own buying behavior to trends in the market and identify partners that best meet your needs.
ISG Provider Lens reports play an influential role for enterprises looking to outsource to a suitable service provider, find the right technology partner, or understand the market trends and emerging technologies that are driving change for them and their competitors.
Our enterprise subscription package gives you access to provider intelligence along two dimensions: provider capability and price.
ISG Provider Lens™ Quadrant Reports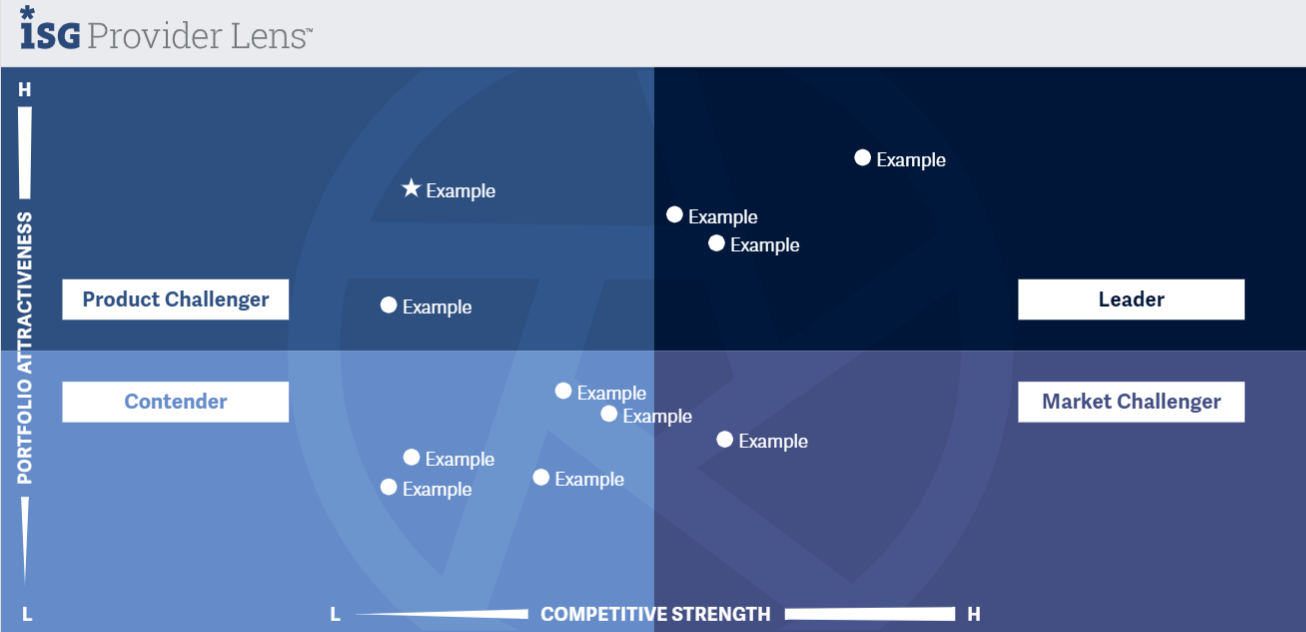 Each report consists of 4 to 8 quadrants or market segments, specific to an IT or business process topic.
Vendors are evaluated according to their quadrant match that represents ISG Analyst and Advisor definition of a topic.
Quadrant reports are value-based, Vendors are evaluated and positioned in (sub-) quadrants, based on a transparent methodology that follows the market definition and criteria.
Your ISG NASPO Subscription Includes:
Access to our online research portal with reports, bulletins, and other IT research-oriented documents.
Fifteen 45-minute inquiry calls about research studies with the ISG Research Analyst authors.
Ten other inquiries to ISG's global team of advisors and SMEs who offer expertise beyond the written reports
Invitations to live and on-demand industry-renowned ISG events, including the ISG Automation, Digital Business, Workplace & Sourcing Summits.
Human response to over-the-phone or online inquiries regarding published articles and direction on other available resources.
Our Advisory Services:

Get easy access to ISG Public Sector Advisory Services around strategic and tactical planning for customer's IT policy development, at special Public Sector rates.
Receive insights in our On-Demand Package of 5 additional hours of advisory inquiry outside of included research topics.
Participate in on-site workshops, advisory engagements and conferences on IT related topics.
Leverage our provider relationship monitoring - wherein ISG conducts in-depth interviews with your business and technology partner(s) - to capture 360° feedback on the barriers and levers to developing a more aligned and value-driven relationship.
Price Intelligence & Benchmarking
Proactively see exactly when your contract spend goes out of market, and by how much. Get a continuous contract price benchmarking platform that helps you:
Align contract pricing with the market


Monitor market price movement over time without an RFP or project benchmark


Understand market pricing standards to inform third-party relationships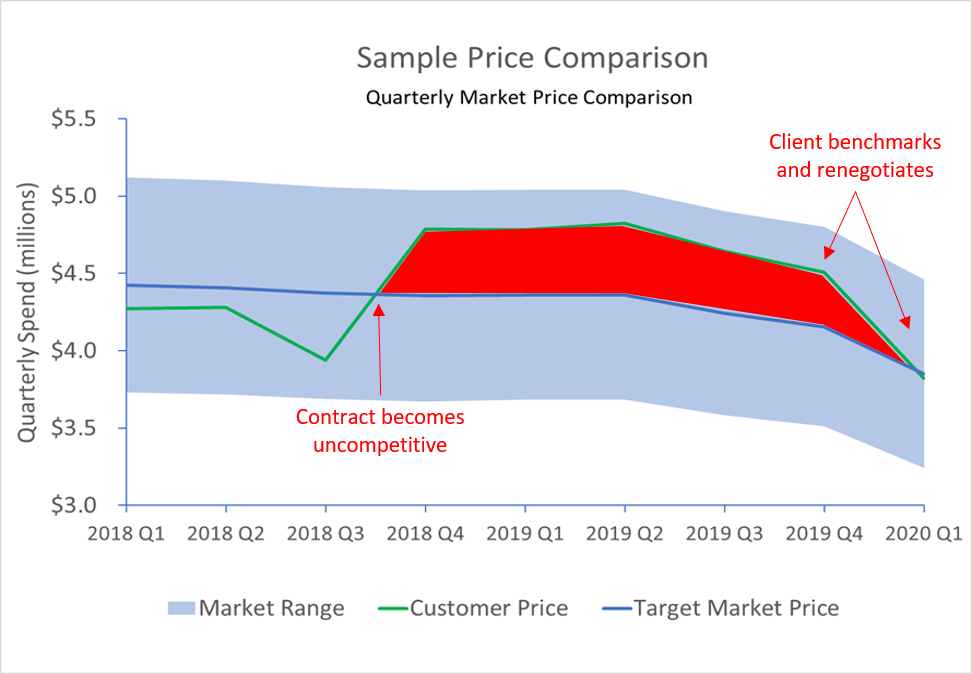 Data source: ISG ProBenchmark™
Public Sector Forums
Join us for complimentary, on-demand webinars catered specifically for state and local government entities covering our research on the trends and providers. ISG advisors and researchers answer your frequently asked technology and digital transformation questions.
Learn More