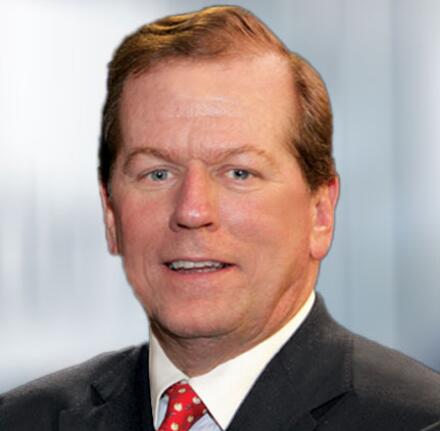 Michael P. Connors
Chairman and Chief Executive Officer
Mr. Connors is Chairman of the Board of Directors and Chief Executive Officer of ISG, a leading global technology research and advisory services firm. Mr. Connors is responsible for the global strategy and operations of ISG and is an expert in helping clients achieve operational excellence in their organizations.
Prior to ISG, he served as Chairman & CEO of the Media Measurement & Information (MMI) group of VNU, now The Nielsen Company, a leading global information and media company.

In 2001, he led the formation of the MMI group, comprised of VNU's media information, entertainment, software and Internet businesses, including Nielsen Media Research, NetRatings and Nielsen Entertainment. He also served as Chairman of VNU World Directories business, a leading Yellow Pages Directories company operating in seven countries. Before joining VNU, Mr. Connors was Vice Chairman of ACNielsen Corporation, the world leader in marketing information services, where he helped lead the turnaround of ACNielsen into a profitable company.

During his leadership, ACNielsen's equity value grew from $893 million, its market capitalization immediately following its spin-off from the Dun & Bradstreet Corporation in November, 1996, to $2.3 billion, its sales price to VNU in February, 2001. Mr. Connors also led the integration of ACNielsen into VNU after the acquisition. Earlier, Mr. Connors was Senior Vice President with The Dun & Bradstreet Corporation, which owned such companies as Moody's Investors Service, Reuben H. Donnelley, IMS Health, ACNielsen, Nielsen Media Research, D&B Credit Services and a majority stake in Gartner Group. He played a leading role in D&B's break-up into three separate publicly traded companies in 1996.

Mr. Connors is a director of both Eastman Chemical and Chubb Ltd. He has appeared on CNBC Power Lunch, CNBC Fast Money and is quoted in the New York Times and other leading publications on media, information services and the Special Purpose Acquisition Company investment vehicle.