ISG Automation on Demand
Headache-free automation.
The fast, frictionless way to begin or accelerate your automation journey.
ISG Automation on Demand is a limitless, cloud-hosted automation platform powered by best-of-breed automation platforms and tools. We provide instant access to RPA, IDP and NLP capabilities in a 100% pay-as-you-go managed service backed by our automation support specialists.

Overcome your automation initiative's largest hurdles:
ISG provides limitless on-demand capacity in the cloud so you can control automation throughput and costs according to your SLAs with no term commitments. We enable radical savings with our consumption-based pricing. Click here to learn how ISG can help.
ISG provides comprehensive automation reporting and monitoring. We've built in business exceptions, system errors and SLA failures as automatically reported incidents that are tracked in our customer-facing ITSM system. Click here to learn how ISG can help.
Our average customer saves 40% to 60%.

This is because with Automation on Demand you pay for your usage instead of the costs of licenses, IT infrastructure and support staffing.
Here's an illustrative example:
$507K
Unmanaged Cost

vs.
$285.67K
Automation on Demand Cost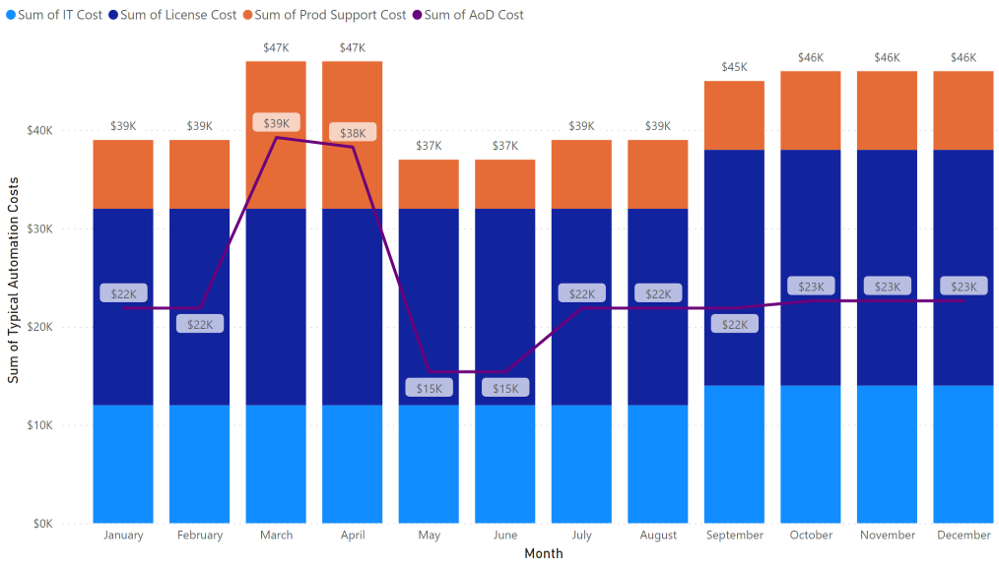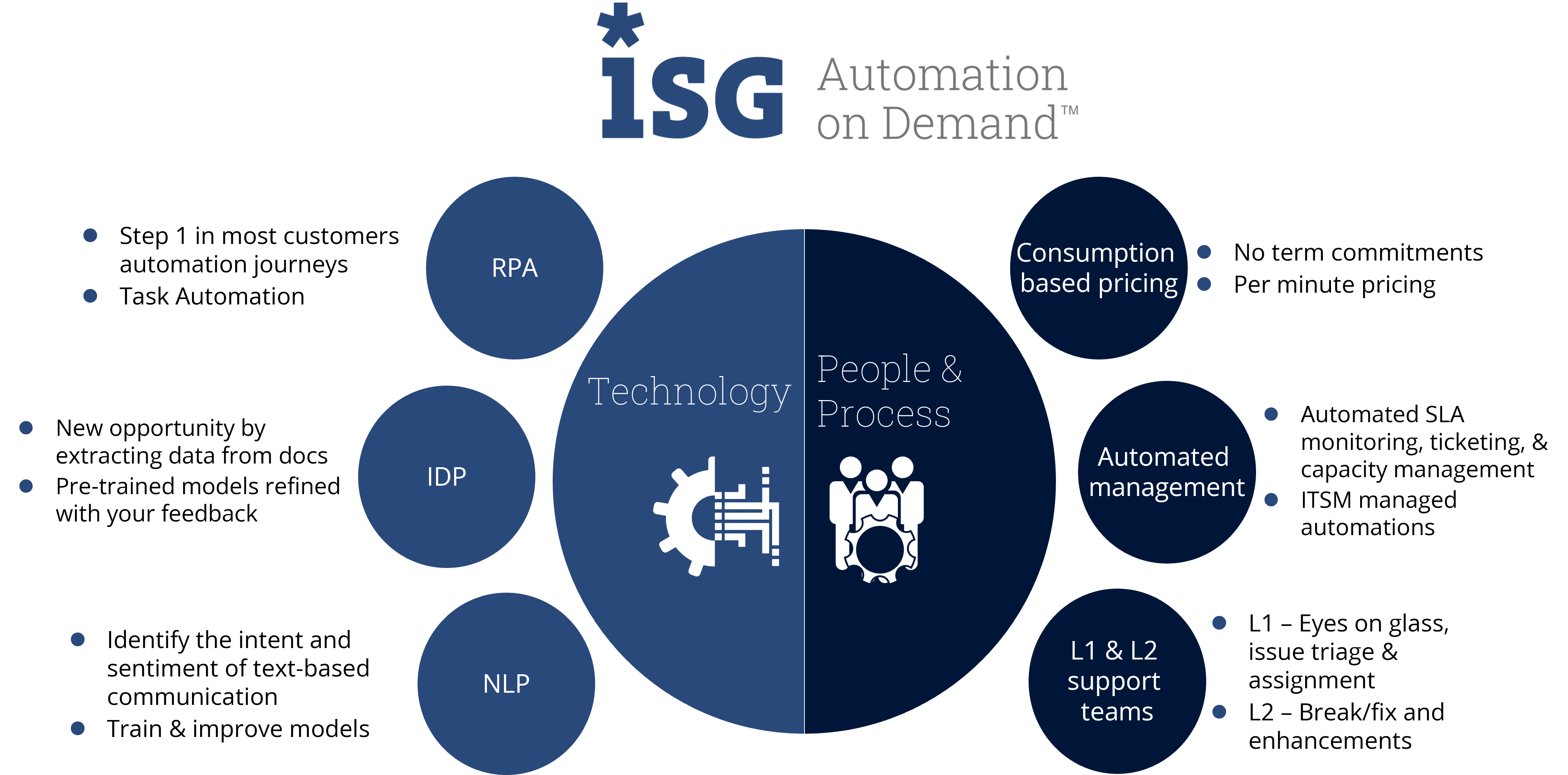 Find out your potential cost savings. Schedule a demo & cost comparison today!

Our partners: