With the rapid advancement of business technology, many companies are in flux as they try to get ahead in their industries. In fact, many organizations have several transformational projects going on at the same time in this age of continuous innovation. That can be taxing on workers, especially if the appropriate employee-engagement plans haven't been carefully developed. Failing to manage employees' and other stakeholders' needs can put at risk the initiative's goals and return on investment (ROI).
Most Project Issues Are People-Related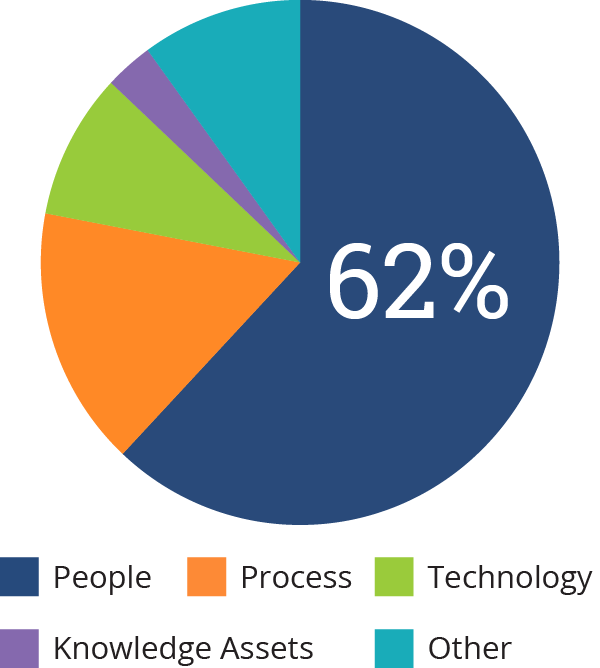 Studies show more than 60 percent of a change project's success relies on the people, even if the new technology, processes and knowledge are all in place. While it's important to innovate and continuously progress to stay relevant, leaders also need to consider how to best engage employees who will be affected. It's not just about the resource allocation and prioritization of strategic programs, but also about the transparency of impacts to those employees and other stakeholders. Employees need to understand how the change efforts will support the overall business strategy and goals. When this isn't clear, they can be frustrated, overwhelmed and disengaged at a time when the organization needs them most.
Here are some ways to properly engage employees and other stakeholder groups:
Canvass the organization at a high level and ask which groups will be affected. Get a handle on which teams will have to deal with the impacts of a big change. If you don't know who's affected, then you can't piece together a solid company change strategy, and you can't properly support the right employees. Be sure to consider external stakeholders, as well. How your customers, suppliers or partners might be impacted also matters.
Keep communication open and transparent at an appropriate pace. Team members who don't know a big change is coming can become hurt, resentful, and even angry. Good communication can help keep morale high and reduce possible turnover. It also can help workers prepare for what's to come. Employees want to be brought along for the ride, not dragged behind.
Relay context before conducting training. Workers want to understand why changes are happening. If they know the reason for a change project, they may even be able to help improve the solution and assist in training their peers based on understanding the differences between the current and future methods of getting things done.
Provide opportunities for feedback through various channels. Employees typically understand the day-to-day activities in their areas better than the leaders who sit far from that particular work. They may be able to uncover potential unintended consequences of change before, during and after a project launches. It's crucial for them to have feedback mechanisms through meetings, access to supervisors and written channels like online company social communities and project email boxes. When you learn what employees know about the impacts of a project, then you can plan better, react better and make successful adjustments.
By thinking about stakeholders of change projects in a holistic way, companies can better manage their teams and minimize the negative impacts of new programs. The communications and feedback cycle are vital, so leaders and other workers can make modifications to benefit both the project and the organization as a whole. This also helps build tighter integration between various areas like business, IT and shared services. You can discover unintended consequences, improve the solutions, and make sure your employees know they're an important part of the team.
ISG's organizational change management (OCM) team can help you with stakeholder management like this and other critical activities for a change project. Contact us for more information to help accomplish your change goals.