C4G is now part of ISG
Helping companies perform while they transform.
In 2022 ISG acquired Change 4 Growth, an award-winning company specializing in transformational change for enterprises.
Click below to learn more about the acquisition in the press release or get started with one of our market-leading change solutions to support your large-scale business transformations.
Our Business Transformation Solutions
Transformational change is a complex journey. Our proactive solutions for empowering change address every step of that journey. Whether leveraging one or all our capabilities, we've got you covered.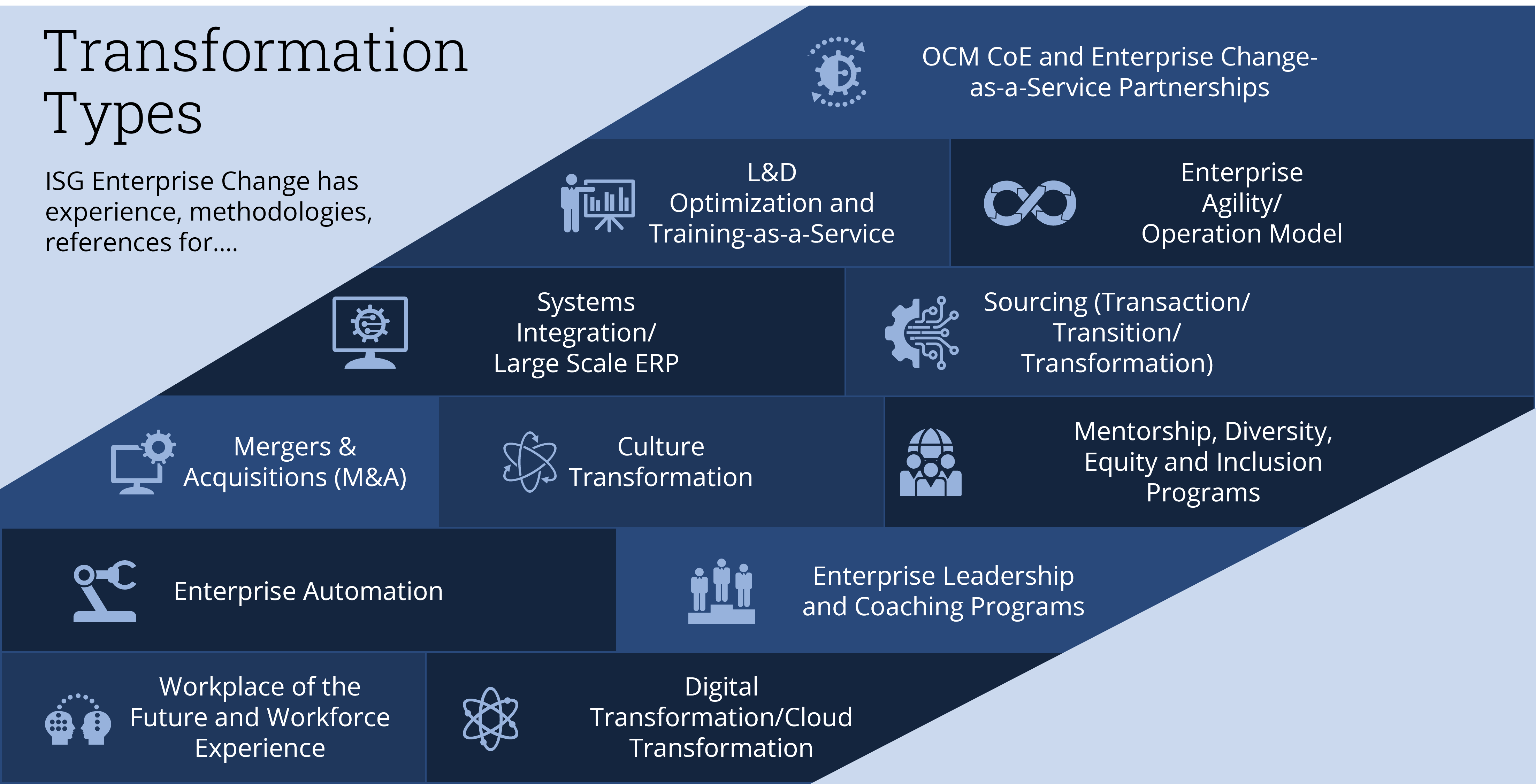 An article by the Harvard Business Review found that 75% of organizational change efforts fail to deliver the expected results.
Don't be one of them. We help you design, develop and implement the change at your organization's core so it's built to last. Get real, measurable results so you know you're setting up your organization for success.