ISG Provider Lens™ Archetype Study – Global
These strategic reports support improved awareness, knowledge, and decision-making regarding IT and business service providers' capabilities and positioning.
The new ISG Provider Lens™ Archetype studies provide a means to align sets of ISG-identified client requirements with known provider capabilities. which offers a first-of-its-kind evaluation of providers from the perspective of specific buyer types.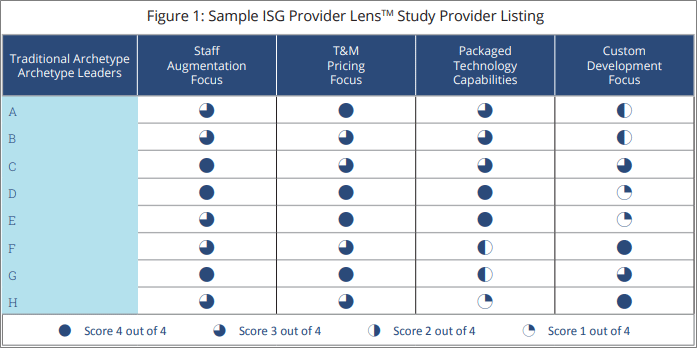 ISG Provider Lens™ Archetype Reports
Each report identifies 4-6 archetypes that represent buyer characteristics and buying requirements for IT or
BPO service lines
Reports are globally focused
"Archetypes" represent ISG Advisor perception of client buying patterns
Archetype reports are not prescriptive, nor rank-based
Reports help align buy-side needs with provider-side capabilities to reduce costs for both side