What Does the Workplace of the Future Look Like?
The workplace of the future is a shared sense of purpose, a culture of collaboration, a way of tapping an ecosystem built specially to drive your business value.
The
workplace of the future
empowers and inspires people to do their best work – to communicate, collaborate and solve problems. It deepens engagement and spurs productivity.
And though technology does not define the workplace of the future – it is a critical element, allowing an organization to attract the right talent, bridge physical and digital workspaces, appeal to workers of different generations and integrate data into the decision-making process.
A hallmark of the workplace of the future will be human employees working side by side with digital ones. Finding success in this new model this requires a holistic approach to digital enablement.
As the future workplace connects platforms and integrates new digital products and services, it will require new personas, systems, processes, and roles to support the digital landscape. Digital enablement is a structured way to constantly improve the user experience, increase digital competencies and promote business agility. Changing employee capabilities require leaders to continuously identify gaps and up-skill and cross-skill employees so they are prepared to perform new job functions.
The workplace of the future must be an agile organization that can transform processes and services in a strategic way to boost performance and reduce costs.
5 building blocks of the workplace of the future:
Processes that enable you to get the right products (existing and new) to market quickly, often in innovative digital forms
The best possible user experience for your customers whoever channel they use – in real life and virtually
The best user experience for your employees – permanent, temporary and freelance
A strategy to make the most of your data; understanding what you have, what you collect and how you can analyze it to yield value
Ultimate operational efficiency behind the scenes so that all of the above becomes possible.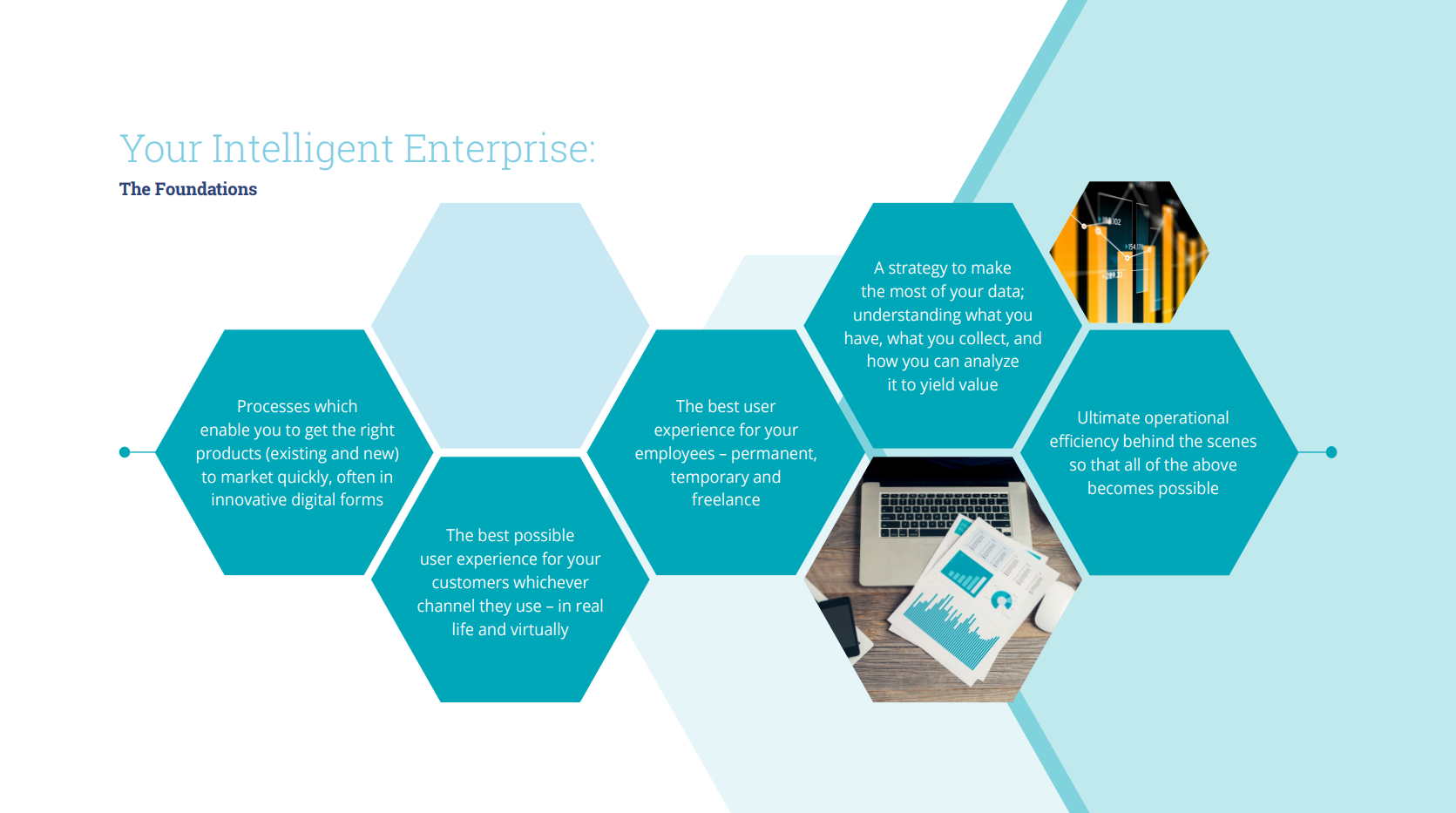 In today's world of digital business, building a workplace of the future should be top of your list.

ISG has expertise in cloud computing, automation, data analytics, change management, blockchain and more. We help the world's most forward-looking companies capitalize on human ingenuity, efficient processes and intelligent technology to build workplaces of the future.