We're living in an age of rapid, constant business change. Companies are either rushing ahead with new technology to beat competitors or playing catch up as fast as they can. Often, an organization's employees are forgotten at this breakneck pace of digital transformation, and that can be a major problem when trying to implement changes. More than 60 percent of any change project's success relies on the people, regardless of whether an organization has the right systems and processes in place. Therefore, it's up to leaders and people managers to play a crucial role in organizational change management (OCM), ensuring employee engagement and adoption by serving as a key link in the communications chain.
While a company's top executives set the overall agenda, and while mostly front-line employees execute that agenda, middle managers are the essential link in the chain to make sure nothing is lost in translation between levels. Team members look to their managers to set the pace and coach. Middle managers need to explain changes and the reasons for them, break down the benefits for individual employees, ensure steps are taken to train and prepare their teams, set an example with the right behaviors and provide support for the entire effort.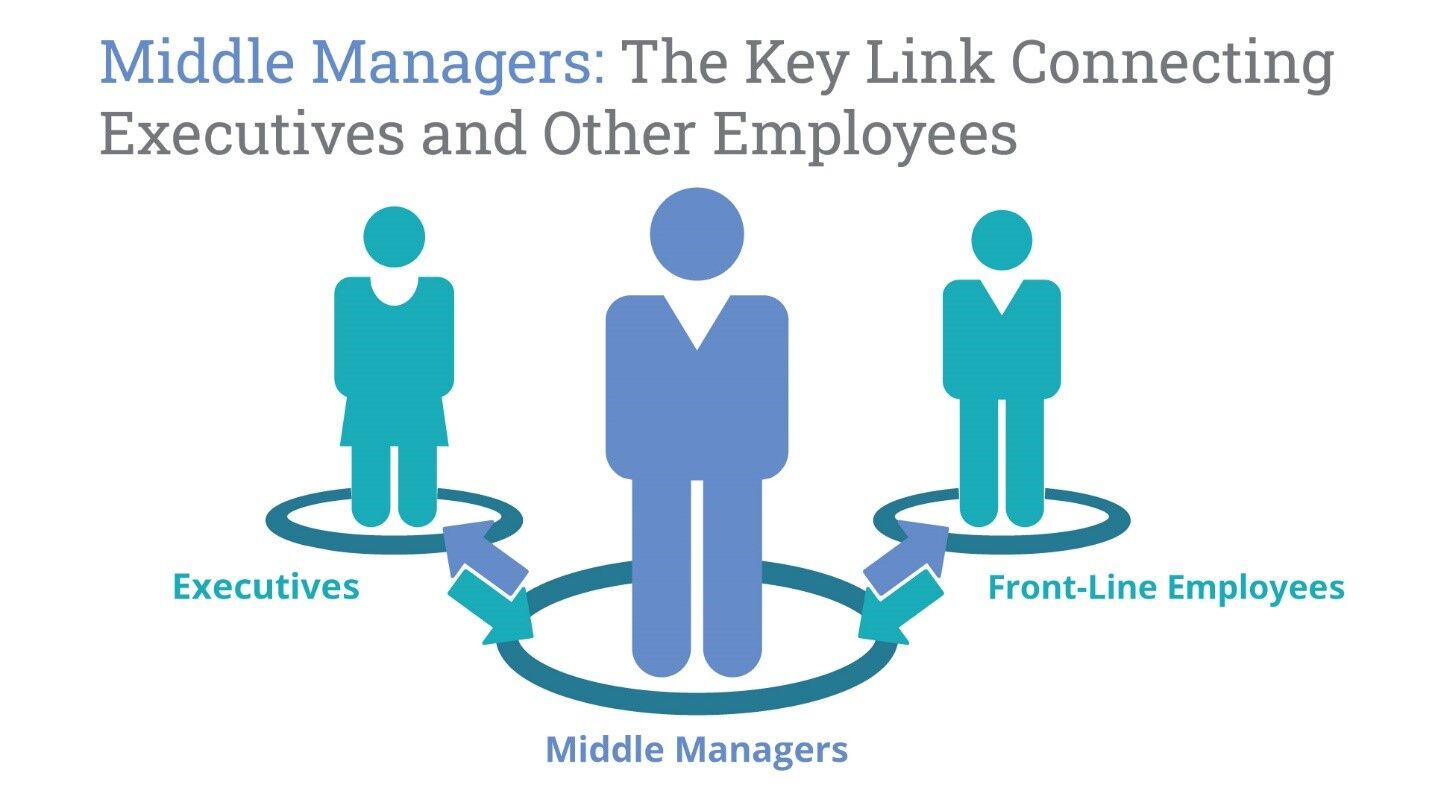 Here are some communications tips to help managers facilitate change:
Ensure you have the right communications materials available. Change communications are often more complex than other company communications. These materials shouldn't just cover what's going to happen, but also why and the details of how employees will get from point A to point B. This includes such specifics as training, role adjustments and the project timeline. Communications should be as simple and clear as possible. Dedicated communications professionals should help create consistent, frequent messages across all levels of the company.


Serve as the key link between executives and those expected to make the changes. Obviously, executives helm a company and provide the overarching direction on transformations and major change initiatives, demonstrating the connection to the company's "big picture" strategy and goals. However, middle managers who have a personal connection should ultimately deliver MOST of a change project's messages to their teams for maximum impact. Managers are the ones who truly know the recipients of the information and how they'll best take in the details. They're the ones who help guide team members, build trust and eventually evaluate the performance of those undergoing change. All of this is respected by the employees.


Make sure you reach all affected stakeholders. While communications clearly go to any employee who performs a function that's changing, sometimes other impacted team members can be missed. When a single process or technology in a workstream changes, other workstreams that feed into it or carry out actions after it are inevitably impacted, as well. Those related workers also need to be informed and ready for the changes. Managers play a role in identifying all affected workstreams, as well as suppliers, customers and others who may feel the effects of the coming changes. Everyone should feel prepared to adopt and adjust to new ways of working.


Create a strategy and shared vision that explains the impacts of the changes. Ensure that all communications adhere to one central strategy and set of key messages that align with the company's vision and refer to the project in the same ways. This should include an overarching piece that explains the basics and benefits of the project to everyone, as well as specialized communications that deliver more focused messages about change impacts tailored specifically to the individuals and teams affected by them.


Be transparent and listen to feedback. When managers aren't open with their teams, then team members can start to feel resentful and wonder what else they're not being told. It's important to communicate about a change project often and at a pace that coordinates with the true speed of the project. That includes encouraging, listening to and acting on appropriate employee feedback that can improve the outcome of a project. Make time to discuss the changes in regular meetings and strategically provide other feedback channels like road shows, online company social communities and project email boxes, depending on what will work best for your audience. Set up a procedure for monitoring and responding to the feedback channels.
At many ISG engagements, we utilize a special briefing template that supports middle managers in their delivery of change communications. In one sheet, managers have a list of the messages to deliver, actions to take as a leader, and resources to use in making sure team members are kept informed about – and as comfortable as possible with – the changes to come. This type of instrument can complement the bigger ideas like a full change communications plan and events surrounding a key change initiative. By playing a personal role in their team members' change evolution, managers can create stronger bonds with their employees, who know they're receiving real support.
ISG's organizational change management (OCM) team can help you assess, plan, develop and deliver change communications for key initiatives related to organizational, technology, process and cultural transformation. Contact us for more information to help accomplish your change goals.