During the first week of May, the Cloud Native Computing Foundation (CNCF) hosted KubeCon + CloudNativeCon in Copenhagen to showcase the latest advancements in the Kubernetes ecosystem. This year's event, which doubled in size from the previous year to include 4,300 participants, is now experiencing a new level of energy as Kubernetes adoption is growing from enterprises as well providers.
Born inside Google and open sourced in 2015, Kubernetes is now the world's most popular container orchestration platform and has been implemented by companies across many industries. Kubernetes enables organizations and developers to build cloud-native applications at scale with high levels of abstraction and flexibility.
At the KubeCon Copenhagen's opening keynote address, executive director for CNCF Dan Kohn announced that the Kubernetes community is now the fastest growing open source project in history and second only to Linux in adoption. CNCF membership includes more than 200 companies with 2,300 contributors and is critical to the current cloud technology ecosystem. Kohn described Kubernetes as the plumbing software for the internet noting, "Plumbing is really important and if it breaks, we all get extremely upset." He also emphasized the importance of continuous integration (CI) and leveraging the expertise of thousands of developers to improve the code and decrease vulnerabilities.
ISG predicts 35 percent of enterprise workloads will be in hybrid-cloud environments or completely migrated to public cloud environments by 2020. Our ongoing interactions with ISG clients indicate this number could reach 50 percent in select organizations, with cloud native development being a key component.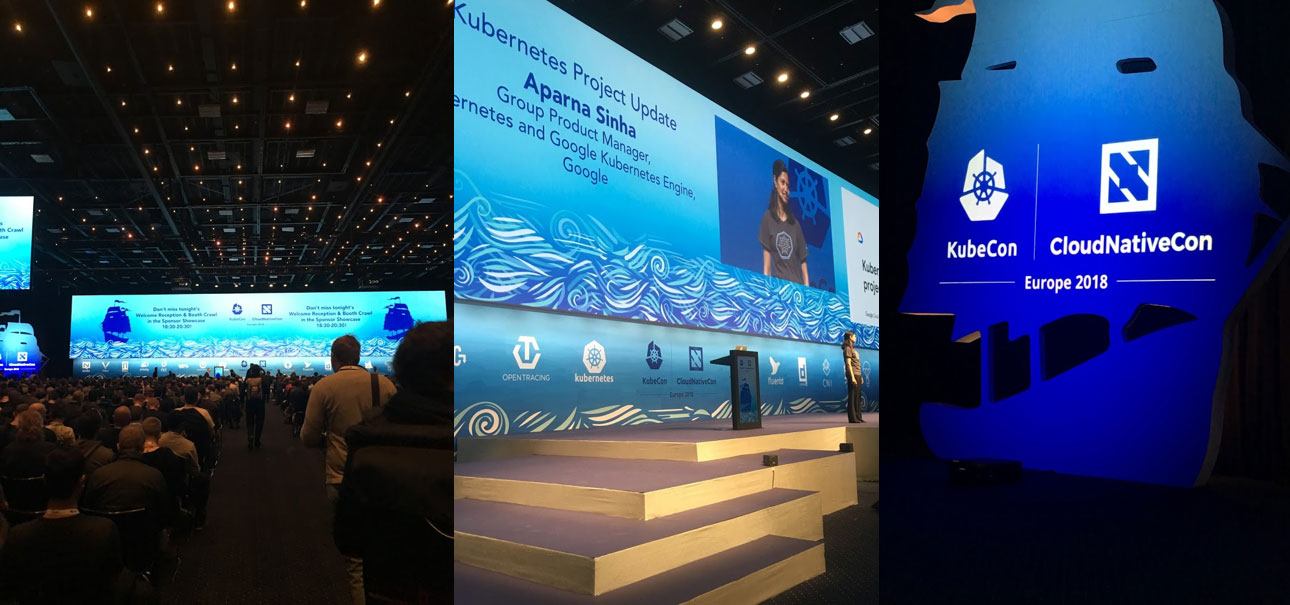 Enterprise Adoption of Container Technologies
Speakers at CNCF also spotlighted several enterprise case studies that show container technologies becoming more mainstream. Enterprises looking to adopt Kubernetes must rethink their existing approach to open source cloud technologies and the inherent risks. ISG met with Aparna Sinha, Google's Kubernetes group product manager, to discuss the latest trends and challenges in Kubernetes adoption. Many early adopters have been willing to set aside the lack of maturity in the container ecosystem that larger organizations with increased requirements could not. Sinha discussed several enterprise organizations, specifically in retail and internet application services, that have implemented containers at scale in their production environments, citing improvement in the container ecosystem maturity.
In addition to assisting companies with Kubernetes technologies, Google contributes about 40 percent of the ongoing Kubernetes code work with more than 300 dedicated engineers. In addition to contributing to the code projects, Google noted it also provides tooling, security and advisement on container adoption to enable confidence in the technologies. Google also made several product announcements at KubeCon with an emphasis on security, including an announcement about StackDriver, a Kubernetes monitoring service that oversees logs and metrics. Google has open sourced its gVisor container sandboxing technology for container security and its Cloud Security Command Center that includes integration with third-party container security vendors.
Other large companies using Kubernetes include Home Depot, Adidas and Volkswagen. Home Depot reported that its Cloud Foundry adoption for container and application development resulted in an increase of 2,500 developers in less than two years, more than 2,000 apps in development and decreased deployment time from six weeks to 15 minutes. The European Organization for Nuclear Research (CERN) discussed its 210 Kubernetes clusters in production. The largest case study referenced was Chinese e-commerce company JD.com, which has more than 20,000 servers running Kubernetes.
Containers Come at a Cost
As enterprises and other large organizations confront container technology, they increasingly realize adoption is not free and comes with many challenges and costs. Sarah Wells, technical director for operations and reliability at The Financial Times (FT), discussed her organization's use of containers over the past three years. FT adopted Docker early on, but its scope was limited due to the lack of providers and components in the ecosystem. In 2017, FT adopted Kubernetes to help with container orchestration for more than 150 services, a move that resulted in an 80 percent cost reduction with its existing hyperscale provider. The big hidden costs with Kubernetes are in application migration and restructuring rather than in hosting. Wells said "We're not a cluster orchestration company, we're a news business." In adopting Kubernetes, FT moved from its in-house platform to a newer Kubernetes service, but during the transition, they had to keep both services running simultaneously, which proved challenging and expensive. Wells said FT is now seeing the benefits as it is recuperating its Kubernetes migration investments.
Hyperscalers Joining In
CNCF now includes a long list of hyperscale technology companies – including AWS, Alibaba, Azure, Cisco, Dell, Fujitsu, Google, IBM, Microsoft, Oracle, SAP and Tencent – that joined the foundation to support Kubernetes and container services. In October 2017, Microsoft announced the preview of Azure Container Service (AKS), its managed Kubernetes service with an Azure-hosted control plane, automated upgrades, self-healing and scaling. This service was announced for general availability last week at the Microsoft Build Conference. AWS embraced the open source community by announcing it would join CNCF as a top-tier member in August 2017. In Copenhagen, AWS demonstrated its new Amazon Elastic Container Service for Kubernetes (EKS) – led by former Netflix container pioneer and CNCF board member Adrian Cockcroft – a service that should be generally available in the summer of 2018.
Enterprises trying to keep up with the massive number of announcements, services and container migration and management capabilities should look to the entry of service providers into the CNCF. Providers will be the bridge to assist Kubernetes user organizations with ongoing consulting services to help develop cloud native capabilities. Accenture, Deloitte and Ericsson are some of the current leaders in container advisement that were mentioned at KubeCon Copenhagen.
ISG will continue to follow the advancements in CNCF, container services and providers with our Provider Lens reports. ISG is currently conducting research on global cloud providers in various areas and plans to cover container technologies in 2019. Look for additional industry coverage and published reports on cloud transformation, data center, digital workplace services of the future, SAP HANA, cyber security and digital business transformation from ISG.