Q10: Over the next three years, the model firms will use MOST OFTEN for building and supporting bots is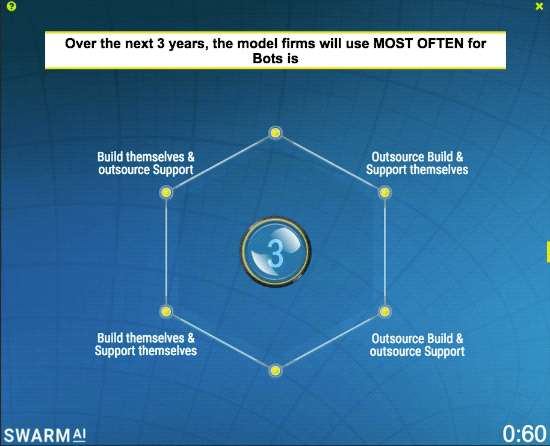 ISG Commentary


Over the next three years, the swarm expects firms will take responsibility for building and supporting bots, rather than using external services.
The swarm was clear from the outset that it expects firms will most often choose to build their own bots, rather than outsource development.
After momentum was directed primarily towards both "build" options on the left of the model, the swarm ultimately determined that firms will opt to support their own bots as well.
Notably, there was an entrenched minority that saw full outsourcing as the dominant model over the next three years.
Back to ISG Automation Summit Swarm Study
|
Next Question