Q13: In 2019, the GREATEST challenge to deploying cognitive will be: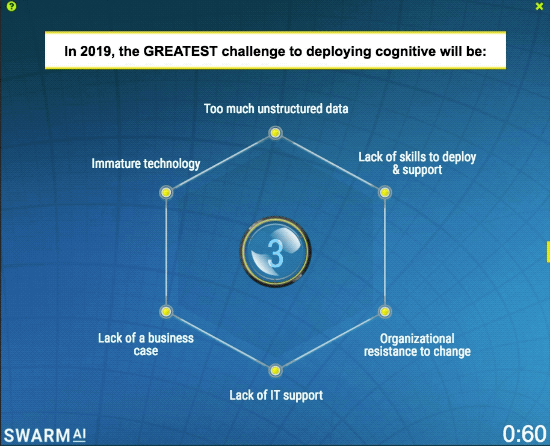 ISG Commentary


Organizational resistance and lack of skills are expected to be the greatest challenges to deploying cognitive systems over the next year.
Although the swarm was unable to converge on a single answer, it clearly identified two challenges among all others: organizational resistance to change and lack of skills to deploy and support.
Very entrenched factions formed behind both options, thereby preventing the swarm from reaching a consensus (i.e., Brain Freeze).
Back to ISG Automation Summit Swarm Study