Q2: What's MOST important to ensure an automation strategy is successful?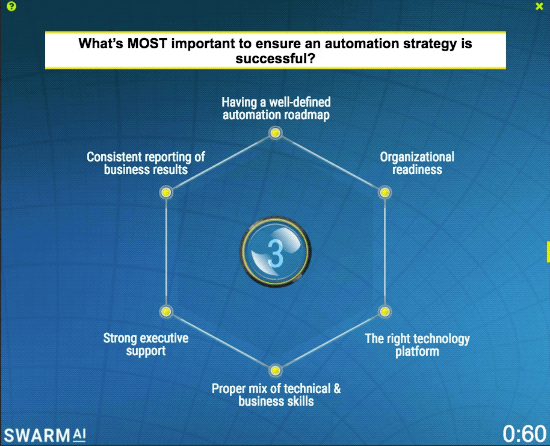 ISG Commentary


The swarm identified strong executive support as most important to the success of an automation strategy.
The swarm started divided among strong executive support, having a well-defined automation roadmap, and organizational readiness.
Support migrated steadily to strong executive support over the course of the deliberation. Proper mix of technical & business Skills was also well-considered.
There was very little support for consistent reporting of business results or the right technology platform.
Back to ISG Automation Summit Swarm Study
|
Next Question