Q3: Over the next three years, the GREATEST challenge to automation will be: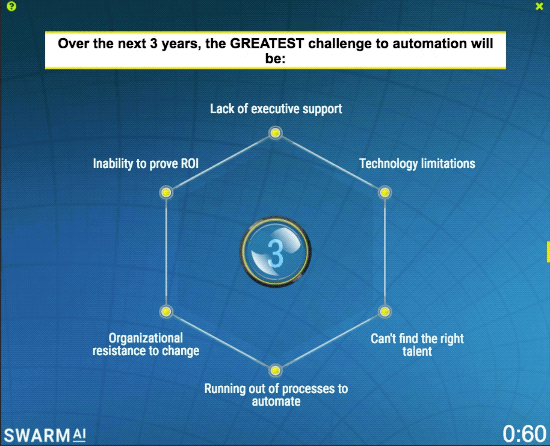 ISG Commentary


The swarm felt strongly that organizational resistance to change will be the greatest challenge to automation over the next three years.
The swarm expressed little doubt in this forecast. From the outset, the swarm was strongly aligned with organizational resistance to change as the greatest challenge facing enterprise automation initiatives.
Strong alignment of the swarm is reflected in the high Brainpower score (85 percent).
A few participants felt strongly that inability to prove ROI and difficulty in finding the right talent would be bigger challenges.
Back to ISG Automation Summit Swarm Study
|
Next Question