Following another turbulent week for the banking industry, Imagine Your Future podcast host Karen Collyer speaks to Owen Wheatley, Lead Partner for Banking & Financial Services at ISG. Together they unpack some of the factors that contributed to the collapse of Silicon Valley Bank and the ripple effects in the market. Will there be others like it? And might we be on the verge of another global financial crisis on the same scale as the 2008 crash? Or are there any encouraging signs following the latest failures in the industry? Listen in as they answer these questions and look to the future.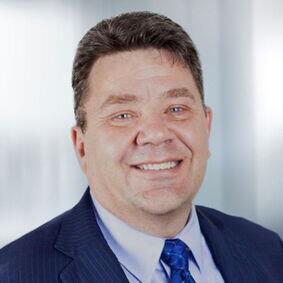 What he does at ISG

As the leader of ISG's business in EMEA and an Executive Board Member, Steve provides strategic insight and advice to help ISG's clients solve their most critical business challenges, helping them adopt and optimize the technology and operating models they need to compete successfully. In particular, he uses his long experience and broad expertise to challenge and inspire them to think about their risks and opportunities in new and unexpected ways.

Past achievements for clients



Steve leads his team's engagement with clients with an industry-recognized and highly valued perspective on the most important trends in business and technology. He asks and answers the big questions: Why do you need to transform? What's your best way forward? What do you need to accelerate? And where should you invest your technology dollars to make it all happen?

Among his many client success stories, his ability to take in the big picture, define the problem and connect the dots to the right solutions helped one legacy postal and shipping giant transform itself into a modern logistics powerhouse. He also guided a global energy industry leader through a complex operating model and IT provider transition, helping them see past the obvious cost cutting measures to identify the root causes of their challenges—and delivering savings far beyond what they had imagined.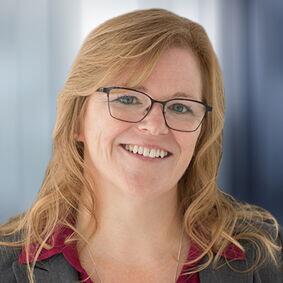 Karen Collyer is a director in ISG's Digital Practice and works with our clients to optimize their IT operations and transform their organizations to align to business outcomes. She specializes in technology enablement/operational excellence programs that range from app and ERP development to website redesign to UX alignment. The firm also looks to Karen to work with our clients to manage large, multi-deliverable initiatives as well as the day-to-day relationships with a number of our high-profile clients.

LinkedIn Profile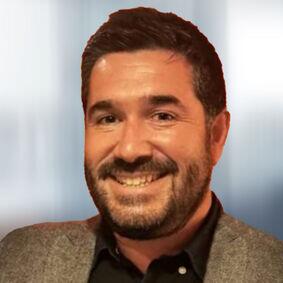 What he does at ISG
To say Owen Wheatley comes prepared to work through your operational concerns and transformational needs is an understatement. As ISG's Lead Partner of Banking and Financial Services, he treats his 25+ years of experience in this ever-evolving, customer-centric field as a replete lexicon of applicable knowledge, relevant learnings and potentially executable solutions. In doing so, he makes the ethereal and theoretical, actual and obtainable.
Past achievements for clients
Knowledge-sharing is second nature to Owen. He provides his clients with market insights and meaningful thought leadership and helps them understand what similar (or different) organizations in comparable situations have done regarding transformational change. Many of Owen's clients have sought his expertise to strengthen their customer engagement on the digital front, enhance the employee experience to improve the customer one and navigate new ecosystems—like integrating emerging partnerships—endemic to the industry. He makes sure that untangling this complexity and harnessing your new relationships always lead to your number one goal: driving better results for your banking or financial institution. In fact, Owen:
Led a consulting team to design a commercially groundbreaking and elaborate deal for one of the largest hedge funds in the world to reimagine its middle and back-office operations, lessen the bureaucratic demand on the front office and serve institutional clients better. The measures of success for this co-designed and collaborative project included defined stages of excellence and experience metrics, delivered in a commercial model which positions all parties for success.
Managed a large team of advisors to provide market insight and an "outside-in" perspective to multiple major North American banks looking to transform their operations, including indirect auto lending, core banking, cheque processing and the entire cash ecosystem.
Led a team of experts in helping to transform the HR technology and operations of a major European bank, including designing the right strategy, creating the roadmap and business case, selecting the right partners for a new ecosystem and ensuring expedited and effective implementation.