Q7: In 2019, the automation skillset MOST in-demand will be: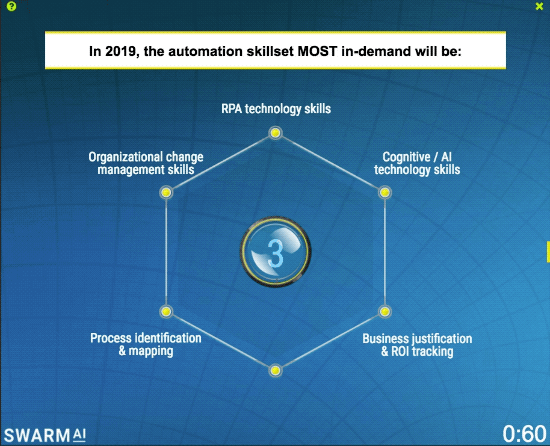 ISG Commentary
The swarm expects cognitive / AI skills to be the most in-demand automation skillset in 2019.
Evidenced by the low Brainpower Score (15 percent), the selection of cognitive / AI technology skills was contentious.
Although cognitive / AI had the plurality of support from the beginning of deliberation, the balance of support was spread across the other choices, most significantly for RPA Technology Skills, which can be considered the swarm's second pick for most in-demand skillset.
Back to ISG Automation Summit Swarm Study
|
Next Question