ISG Provider Services
Build market awareness. Develop more pipeline. Improve win rates. Retain and expand client relationships.

ISG Provider Services enables success by leveraging its depth of experience and unmatched market data to support world-class performance in all phases of the business and engagement lifecycle.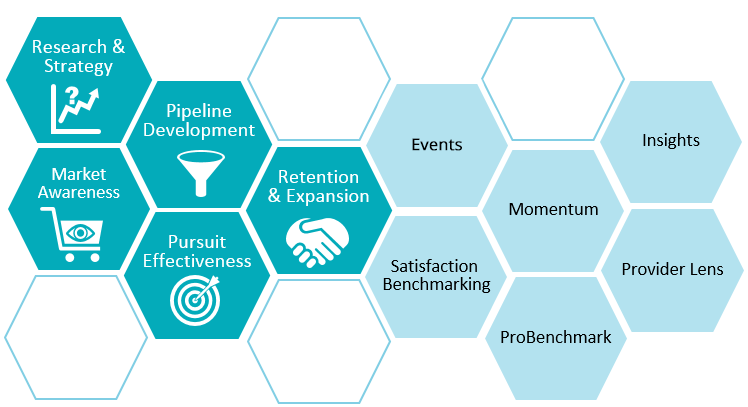 Empowering You to Excel
More than 125 providers currently subscribe to ISG Provider Services. Our services include:
Putting it All Together for You
2016 Network Engagements / ACV
Active Deals Tracked Worldwide
Deep Provider Connections
Evaluations in 2017
>120 Engagements
$3B+ ACV
$1.9T TCV
76K Contracts
>1K Tracked
3 to 4 Daily Contacts
750 Quadrants
100+ Providers
Click on the areas of expertise icons below to learn more

Thought Leadership
New ISG Provider Lens Report - ADM Trends and Provider Positioning

No Easy Solutions to the Problems Underlying the WannaCry Ransomware Exploitation
Cloud Services Are the Leaven in the Global Sourcing Market
RPA Increasing Productivity, not Job Loss
Contact us today to improve your pipeline and pursuit performance.
Email:
contact@isg-one.com
or use the form below and an advisor will contact you.